A "Joint Commitment" makes Landmore Agri the rare company it is today.
With a strong philosophy of building solid working relationships with all clients, we provide high quality installations that satisfy the most fastidious customer.
Being an agricultural engineering entity based in Otorohanga, Landmore offers experience, knowledge, and guidance within our industry.
We also have a branch in Patumahoe, in South Auckland, and have authorised meal feeding system installers in the South Island, making Landmore Agri more accessible than ever!
As a customer of Landmore Agri, you can rely on:
Great Products
Helpful Breakdown Services
High Quality Install & Service
Knowledgeable and Professional staff
100% Customer Focused
Dedicated Team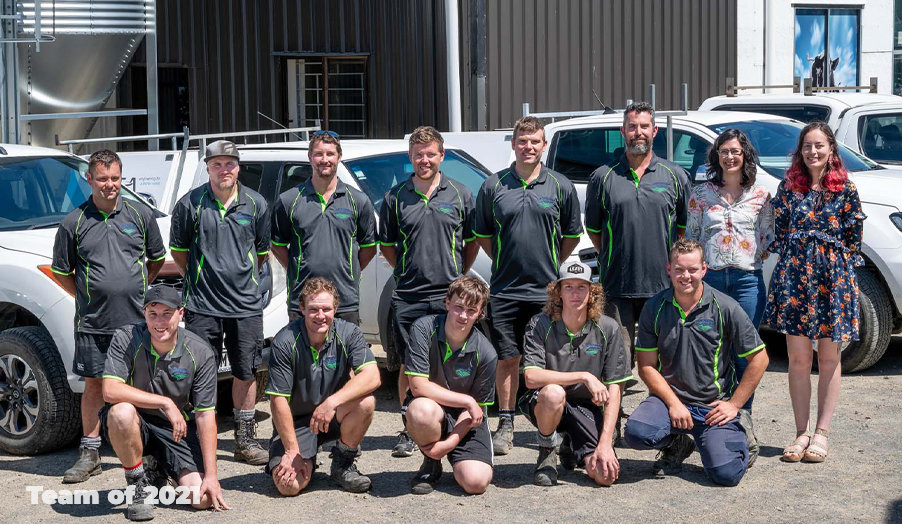 History
Founders John and Rosemary Moreland moved to Otorohanga in 2002. Having experience in owning a successful farm service company before, they took on the opportunity in providing water system expertise in Otorohanga. This was the start of Landmore Water Services.
As the business grew in 2004, it moved to its current workshop location on Otorohanga's main street. The following year the name changed to Landmore Agri Limited to encompass the growing services provided.
Brothers Shayne and Matthew King joined the team in 2011. Over the years they have helped John and Rosemary grow the company into what it is today, and in 2018 they also became shareholders and directors of Landmore Agri.
Looking to the future, the young vibrant team at Landmore aims to continue building strong working relationships with our clients.